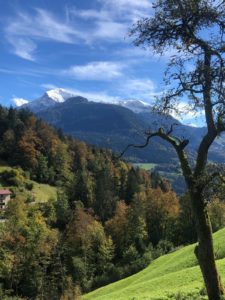 Restriction on stays in Bavaria from October 8th, 2020
Vacationers from German Corona hotspots are no longer allowed to stay in Bavarian accommodations. People from these hot-spots are only allowed to enter with a negative COVID19 test that is no more than 48 hours old!
Outside of these cases travelling to Bavaria is still allowed and welcomed.
There is currently an increased risk of infection with the SARS-CoV-2
coronavirus in the following areas within Germany:
• District-free city of Hamm
• District-free city of Remscheid
• Berlin Mitte district, Berlin Neukölln district, Berlin Tempelhof-Schöneberg district, Berlin Friedrichshain-Kreuzberg district,
• City of Bremen.
The State Ministry of Health and Care determines which areas within
Germany are Corona hotspots for Bavaria and publishes them in the Bavarian Ministerial Gazette. Here is a list of the Corona hotspot regions that are currently relevant for Bavaria:
https://www.verkuendung-bayern.de/baymbl/2020-573/
Restrictions on accommodation from abroad – risk areas (Change of the entry quarantine regulation is planned from October 15th)
Current status (October 8, 2020):
• The 14-day quarantine obligation applies to people who have stayed in an
international risk area within 14 days before entering Bavaria.
• The quarantine period begins when you enter Bavaria.
• Those affected must inform the District Office immediately and on their own initiative after entering the country.
• If there is a negative, medically confirmed molecular biological corona test
that is not older than 48 hours, the quarantine obligation does not apply. The test and the medical confirmation must be available in German or English and have been carried out in an EU country or in a country with quality standards recognized by the Robert Koch Institute.
You can find international risk areas here:
https://www.rki.de/DE/Content/InfAZ/N/Neuartiges_Coronavirus/Risikogebiete_neu.html