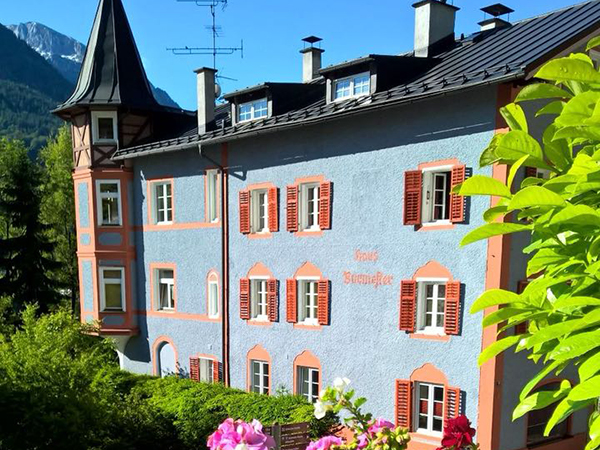 Burmesterhaus is located in the oldest part of Berchtesgaden, Nonntal. The name originates from a nunnery situated in the area hundreds of years ago. The oldest houses in Nonntal are from the 14th century, but people lived in the area already hundreds of years before. 
 
Burmesterhaus was built in 1860. It was among the first hotels in the area and it was named Salzburg Hof inspired by the neighbouring city Salzburg. The house is built from stone, the basement walls are about a meter thick. There are a few houses in the area with similar features such as the beautiful tower in the eastern corner of the house. Burmesterhaus was completely renovated in 2013 including the electricity, heating and plumbing of the house. 
 
Burmesterhaus is located near the pedestrian area in Berchtesgaden and is one of the most photographed houses in the area because of its silhouette in front of the majestic Watzmann mountain. Just climb up Locksteinstrasse behind the house to get your best holiday photo.