Berchtesgaden offers plenty of great outdoor adventures. Germans regard the area as one of the best outdoor and nature destinations in the German Alps. There are hundreds of kilometers of marked trails from easy to challenging. The national park of Berchtesgaden is one of the biggest national parks in Germany and one of the two Unesco protected biospheres in Europe. Mountain Watzmann and lake Königssee are located in the heart of the national park. The trails can be accessed easily with local buses, and many routes are within walking distance from Burmesterhaus.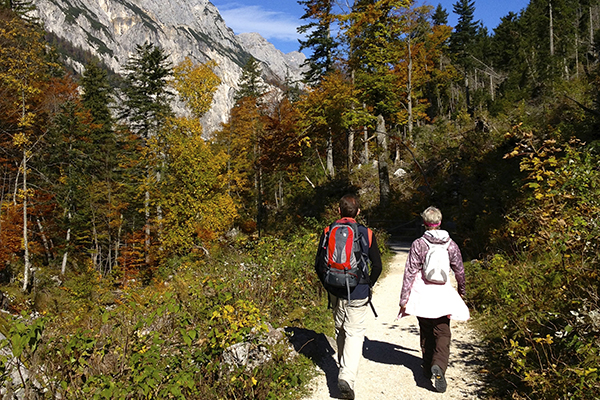 HIKING
Hiking trails in Berchtesgaden vary from short, less than an hour, hikes to multi-day cabin hikes. There are ten mountain cabins (Hütten) in the national park, which can be booked in advance. Hiking trails are well marked, and the signs inform about the difficulty of the trail as well as duration to different destination in hours and minutes, not distance. You can borrow a detailed map for hiking from Burmesterhaus.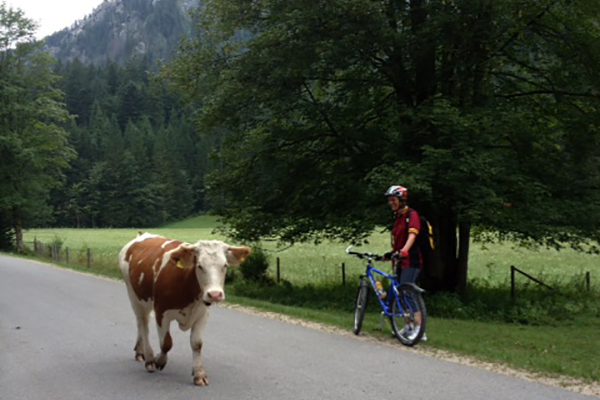 CYCLING
Cycling is one of the most popular sports in the Alps. Majority of the cycling routes are challenging due to elevation changes, but easier routes can be followed towards the neighbouring counties: Salzburg, Bad Reichenhall and Ramsau. Bicycles and electric bicycles can be rented from various sports stores in Berchtesgaden.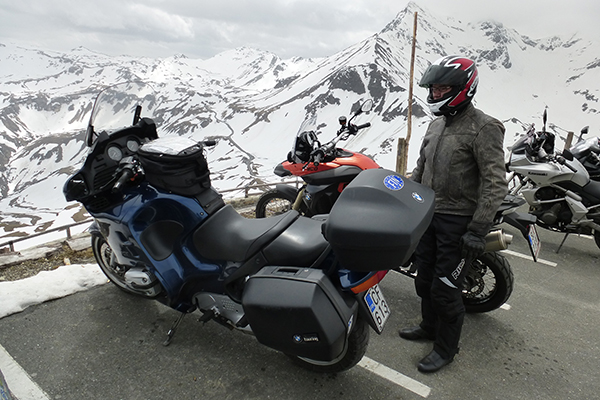 MOTORCYCLING
Motorcycling – Berchtesgaden and the Austrian Alps are a dream destination for motorcycling day trips. Book a stay in Burmesterhaus, rent a motorcycle and explore the area. We can recommend routes as well.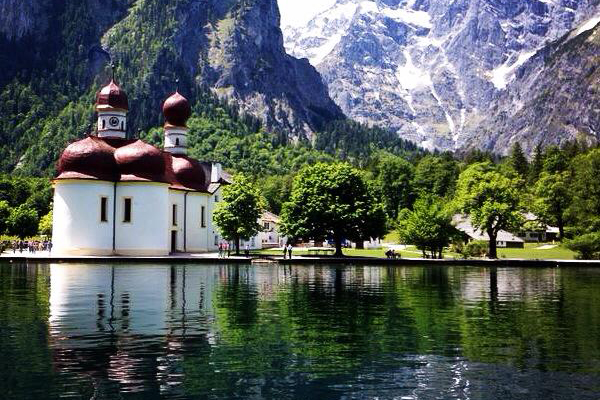 SWIMMING
Swimming – The fresh water outdoor pool, Aschauerweiher, is about 1,5 km from Burmesterhaus. During the summer season it is lovely to go swimming there. You can find a cafe-restaurant, ice cream kiosk, changing cabins, bathrooms and showers there. It is also possible to swim in the lakes (Königssee and Hintersee) and river (Ache) of Berchtesgaden, but the water is pretty cold, around 16 C in the summer.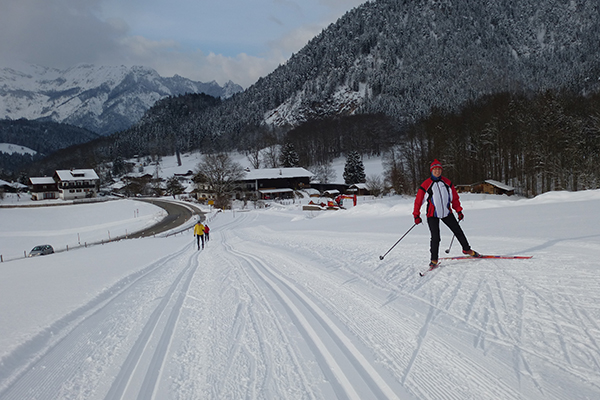 SKIING
Skiing – There are plenty of opportunities for skiing in the area. Ski resorts are reached best with a car, because they are located few kilometres from the city centre. There are slopes from blue family slopes to challenging competitive slopes. Berchtesgaden has five downhill skiing areas: Obersalzberg, Götschen, Hochschwarzeck, Rossfeld and Jenner. Many of the biggest skiing resorts in the Alps such as Bad Gastein, Zell am See, Obertauern, Hochkönig, Dachstein, Kitzbuhel and Flachau are located within one to one and a half hour drive away. Popular sport in the Alps is ski touring – conquering the mountains with the skins. For cross-country skiing, visit Aschauerweiher, but other tracks are available too depending on the snow conditions. Best time for cross-country skiing is January and February.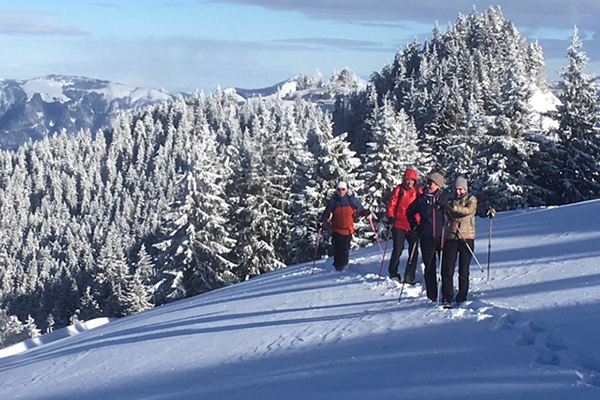 SNOWSHOEING
Snowshoeing in the mountains is an experience to remember. We can help you with finding the gear and possibly a guide. Some great snowshoeing spots can be reached even with the local bus.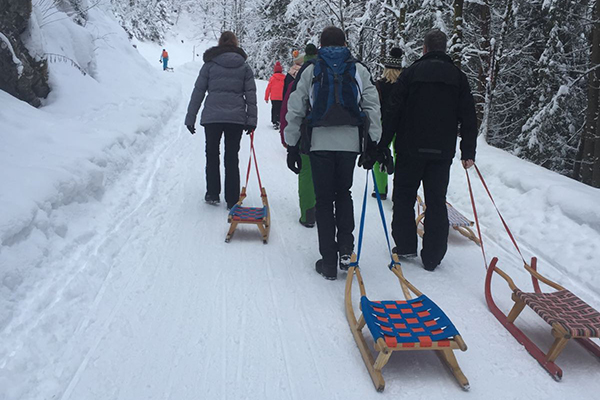 SLEIGH
Nature sleigh track – Berchtesgaden offers great possibilities for nature sleigh tracks. Enjoy a wonderful 2,5- kilometer nature sleigh track.